AuroTorium dubbing stage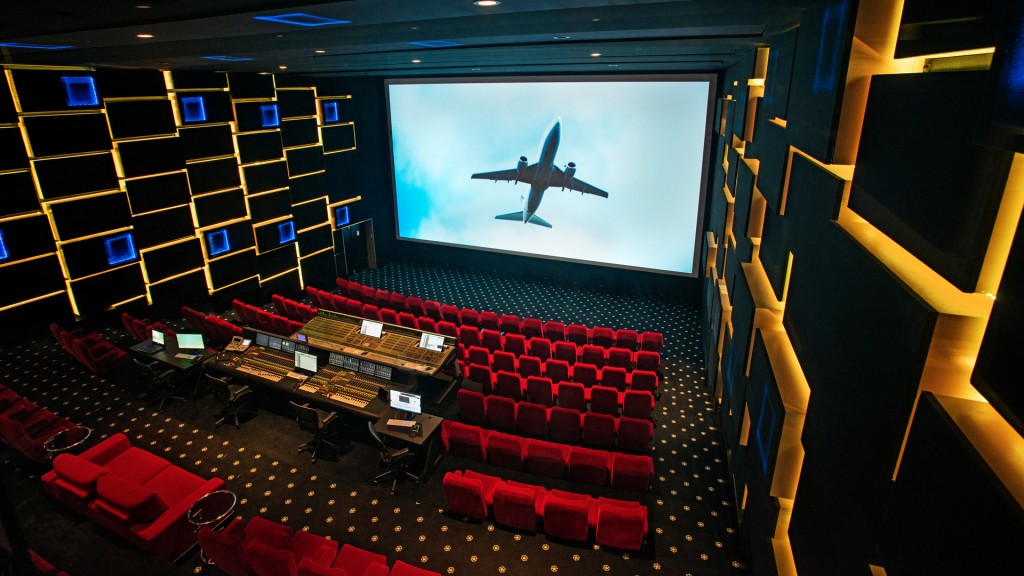 Galaxy Studios Group of Mol, Belgium, birthplace of the Auro-3D® immersive surround sound format, has now made a bid for international post-production with its first dedicated 3D dubbing stage, designed to showcase its proprietary technology in a state-of-the-art and aesthetically bold environment outfitted for both present and future technologies in motion picture post. Fittingly named the "AuroTorium," the new "triple purpose" room (3D dubbing stage, reference screening room, and next generation cinema theater) spares no expense to meet and exceed international industry standards and expectations.
Galaxy Hall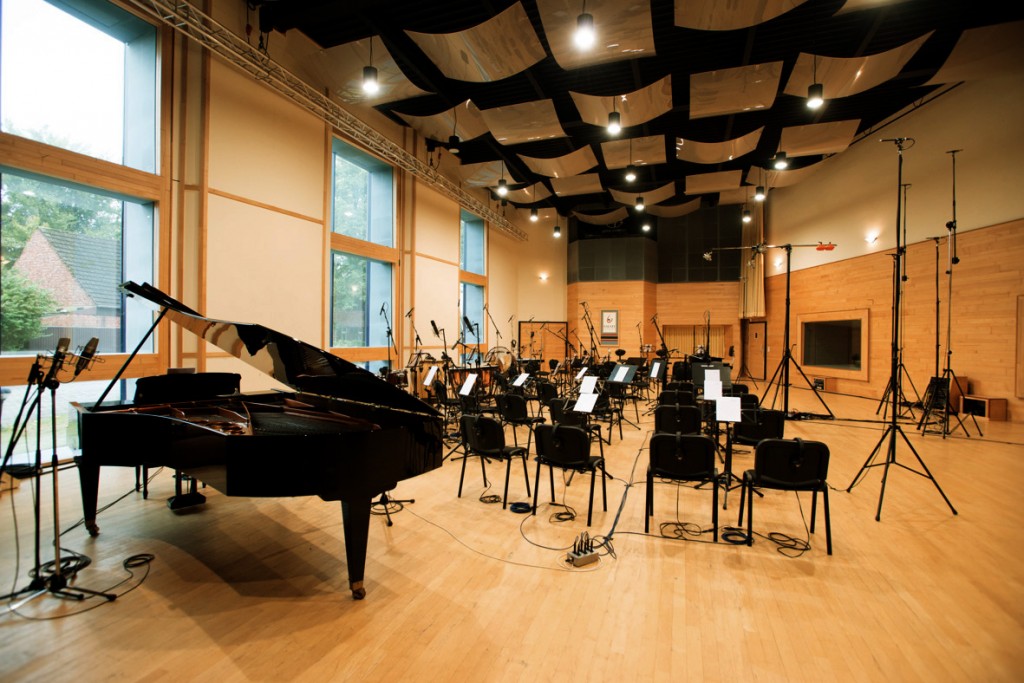 Galaxy Hall is a 330 m2 multi-purpose room, with near-perfect acoustics. The hall has a reverberation time ranging from 1,1sec to 2,4sec, depending on the use of curtains and additional acoustic treatments. It can accommodate orchestras of up to 60 musicians, but its flexibility allows it to easily be tailored for other types of recording as well, including multi-media production shoots and live events.
A special feature in the hall is our Steinway Grand piano, truly a world class instrument in an ideal acoustic environment.
API Vision
The API ROOM is home to yet another example of Galaxy Studios' commitment to the leading edge in audio. The new API VISON DISCRETE SURROUND MIXING CONSOLE is a ground-breaking solution for handling the highest sonic demands for surround and high-resolution audio productions.
The API VISION room is identical in size to the NEVE 88D and the NEVE DFC rooms (60 m2) and is set up for state of the art surround and stereo mixing. The control room is designed by Eastlake Audio with acoustic research and design by E. Desart and Professor G. Vermeir of the Leuven University. The result is a natural-sounding and accurate listening environment that you can trust.
Neve 88D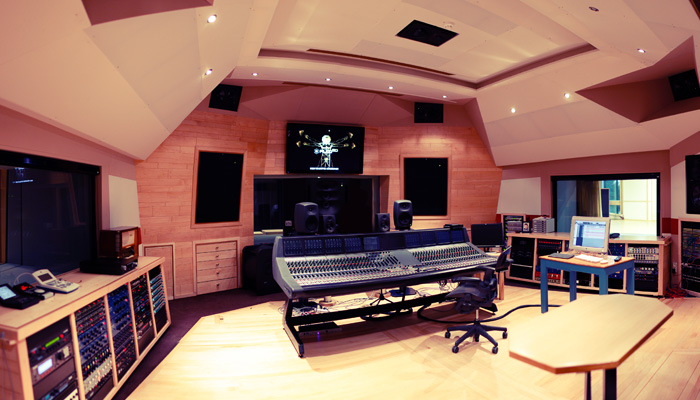 Innovation starts with a dream. The NEVE 88D ROOM contains a 'dream come true,' embracing the highest standards in digital audio with the world premiere of the AMS Neve 88D console. This 200 channel flagship of the Galaxy Fleet combines the very best of analogue 'soul' (with its vintage Neve 1081 preamps) and the latest high-resolution digital surround capabilities to allow your project to reach its fullest potential.
The NEVE 88D room is identical in size to the API VISION and the NEVE DFC room (60 m2) and is set up for 'state of the art' feature film surround mixing in 5.1 and 6.1, including 35mm film projection. The interactive construction of Galaxy Studios allows you to use the 88D in conjunction with the spacious Galaxy Hall (330m2,) with Studio 1 (a 100m2 large studio,) and a 12m2 vocal booth. All of these recording spaces feature custom-designed, inaudible air-conditioning and that most elusive of all studio comforts, natural light! The recording spaces may be booked separately or in combination to accommodate the needs of your project.
Mastering Room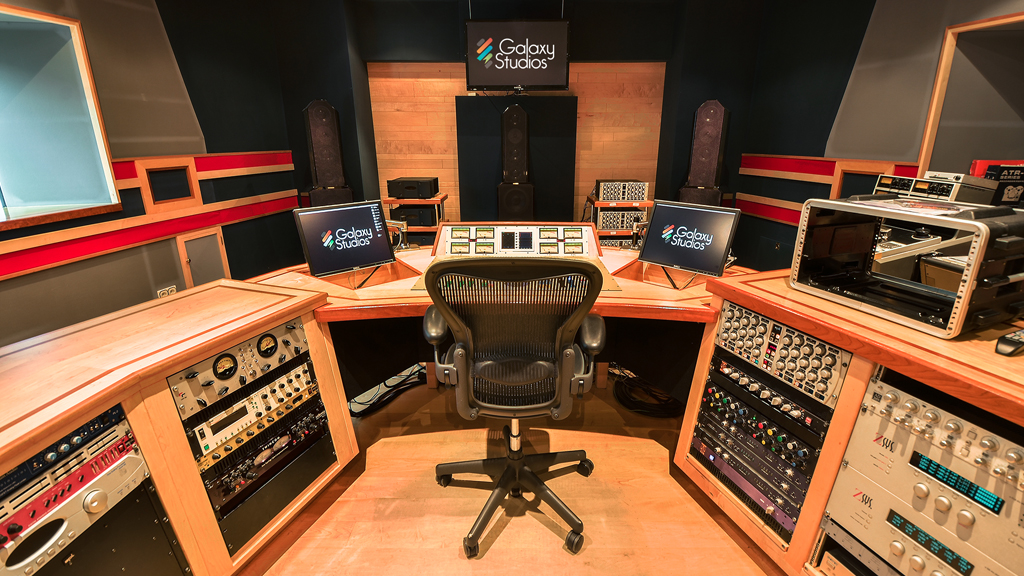 Mastering is the ultimate step in making your sound come alive. Step into another dimension of mastering, acoustics and quality in our SPL MMC-1 mastering suite. As a world leading studio in new technology and formats our mastering room is capable of mastering all existing formats up to 8 channels, including SACD, CD, DVD, Dolby Digital and DTS.
The unique 8-channel analogue SPL-MMC1 mastering console has an 124V internal voltage power ensuring a stunning dynamic range of 150 db headroom. The audio-signal flows through STRAIGHT WIRE top-cables into the supreme EGGLESTON WORKS loudspeakers, powered by the latest development in power amplifiers by PERREAUX.
A combination of DCS, Z-SYSTEMS, MILLENNIA, WEISS, SADIE, PYRAMIX, PHILIPS, SONY, TASCAM, 360 SYSTEMS, AMPEX and STUDER equipment will give you 100% audio control in this extraordinary industry reference room.
NEVE DFC PRE-DUBBING STAGE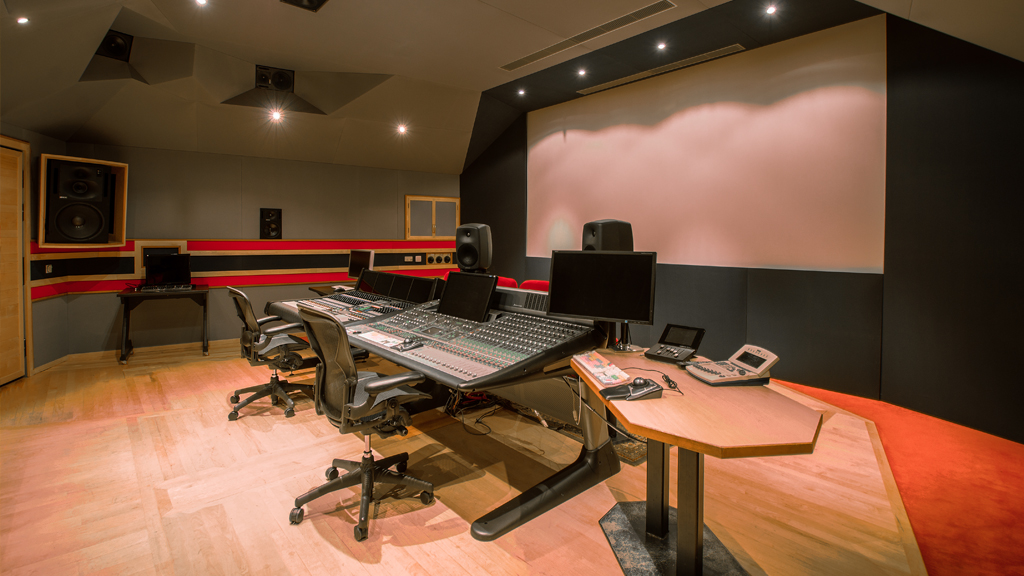 More information coming soon
baselight 3D colour grading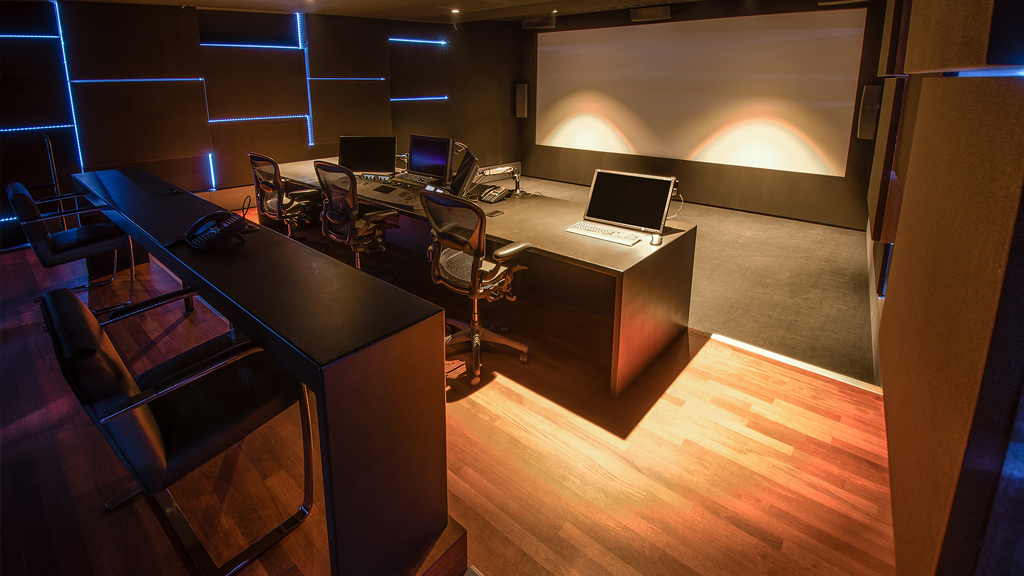 More information coming soon