GALAXY HALL RECORDING STUDIO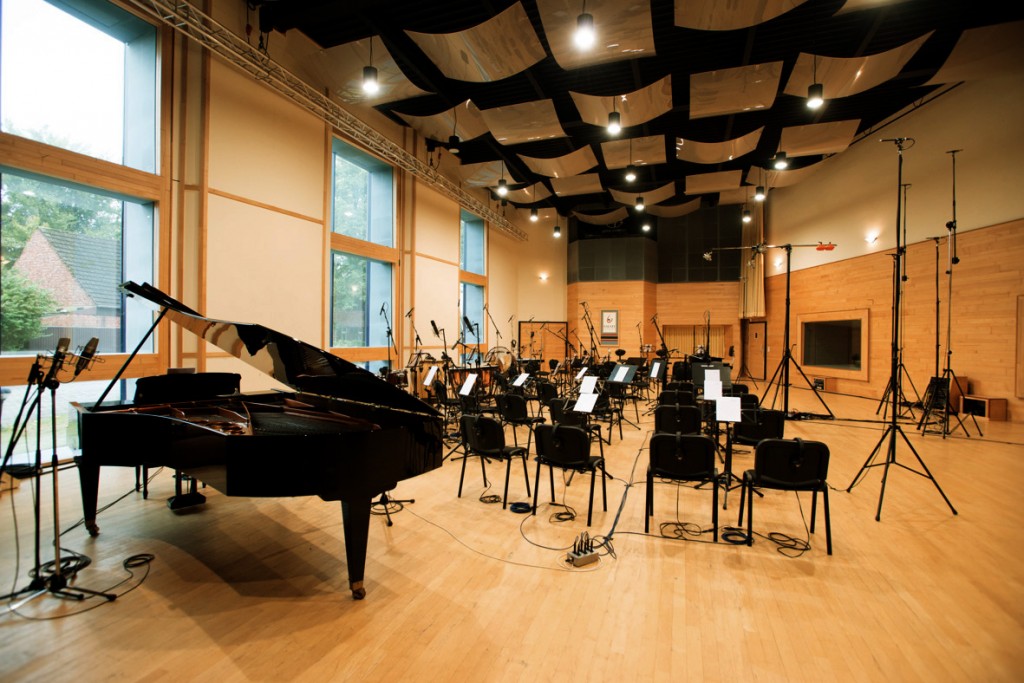 "I have recorded at Galaxy on several occasions, and each time I have been delighted with the experience. .The studio is technically excellent and the people there are very welcoming and highly professional. The results have always been superb and the support in choosing the right musicians is well judged." - Stephen Warbeck, composer

THE PERFECT RECORDING ENVIRONMENT
The jewel in the crown of Galaxy Studios is the Galaxy Hall, one of the biggest dedicated music recording studios on the planet. With its size of 330 m2, 2 control rooms (API and 88D) and noteworthy equipment list, an orchestra of up to 85 musicians can be recorded in gilt-edged conditions. This is ideal for the recording of film scores and classical music projects. Also because of the unique acoustic sound of the Galaxy Hall, the room is frequently booked by pop and rock bands from around the world. Since the studios opened in 1992, there's been thousands of hours of music recorded in the Galaxy Hall.
Because of the unique architectural design of our facility, Galaxy Studios still holds the world record for best sound insulated music recording studio. All our studios have a sound insulation of up to 100,7 dB, which means that we can record classical music in our Galaxy Hall while a loud Metal Band is playing in Studio 1 without any sound leakage from one room into another. Furthermore the Galaxy Hall has a near-perfect acoustic design that creates a reverb ranging from 1,1sec to 2,4 sec. The acoustic quality of our hall is so impressive that the renewed sample software company Toontrack recorded their core library for Superior Drummer 3 in our Galaxy Hall and called the room the "best drum recording studio in the world".
MOTION PICTURE SCORING STAGE
Due to the expertise of the Galaxy Studios in-house crew and the flourishing Belgian Tax Shelter system for Motion Picture and the Performing Arts, we welcome many composers to Galaxy Studios for the recording of film scores and musicals. Our team of professionals has worked on over 130 film scores including scores from renonwed composers such as: Clint Mansell, Junkie XL, Pino Donaggio, Lucas Vidal, Trevor Morris, Ludovic Bource and Stephen Warbeck to name but a few.
As of 2016 Galaxy Studios also offers it's own professional orchestra, 'The Galaxy Symphonic Orchestra'. Our clients often describe the Galaxy Symphonic orchestra as one of the best dedicated score recording orchestras in Europe.
So far our score recording orchestra has played over 41 motion picture scores that include: 'The Death of Stalin', 'Brimstone', 'Bankier van het Verzet' and 'Domino'.