Brasserie Galaxy
Belgians are pretty serious about food and drinks. Brasserie Galaxy serves daily the famous Belgian Cuisine, adpated to a lighter and modern taste. I like to vary this with original international dishes. We offer a daily lunch menu, a weekly special, homemade soup and a selection of sub sandwiches.
Our Belgian style café holds a wide variety of the world famous Belgian beers next to a selection of fine Italian wines. We offer a true 'made in Belgium' food and drink experience. The kitchen team and myself are looking forward to serve you as our guest,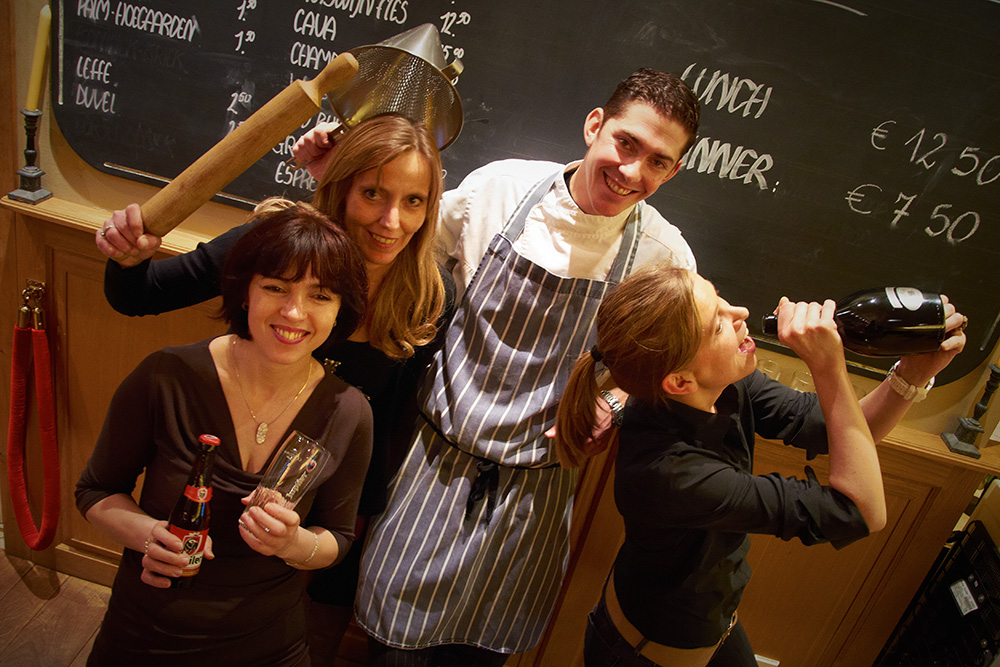 The Kitchen Team: Household Maintenace Gosia Czarnowska & Sofie Groleaux , Chef de Cuisine Filp Cools, Household Supervisor Isabelle Permentier. Don't worry, they are serious professionals!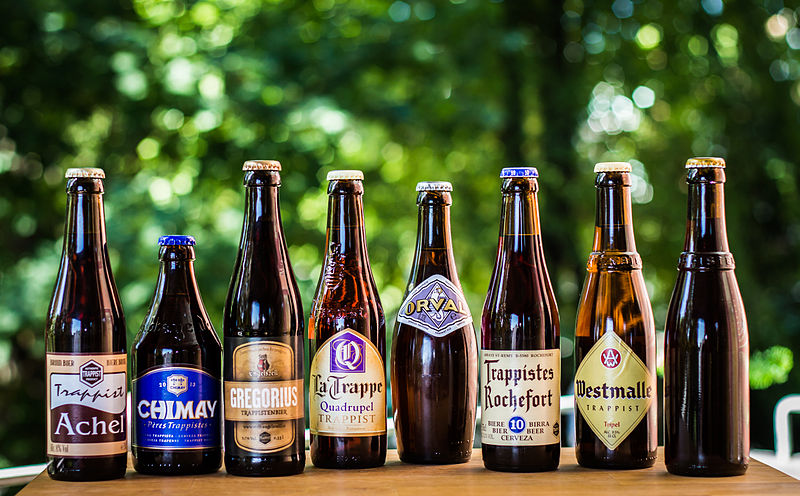 Belgium, home of the famous Trappist Monk Beers, worldwide awarded as the best artisanal beers in the world.
In Galaxy Studios BRASSERIE GALAXY creates traditional, world famous Belgian cuisine adapted to a lighter, modern taste. Original, local products are chosen with care from Belgian artisanal suppliers who still have respect for the local soil. Chef de Cuisine Filip Cools & his team offer a true "made in Belgium" food & drinks experience.
Our traditional Flemish breakfast will fuel you up to get started. You can share your lunch with colleagues & talents to get you stimulated for the rest of your working day. As a guest in our hotel you can relax in the evening over a nice dinner or chill out with the crew in our original Belgo Café.
Or go all the way for a unique gastronomic experience for your very special guests. We enliven your screening, creative spotting session or business meeting with the happy hour, lunch, dinner, reception to a memorable gastronomic experience right in the heart of our film post facilities.
Classic steak au poivre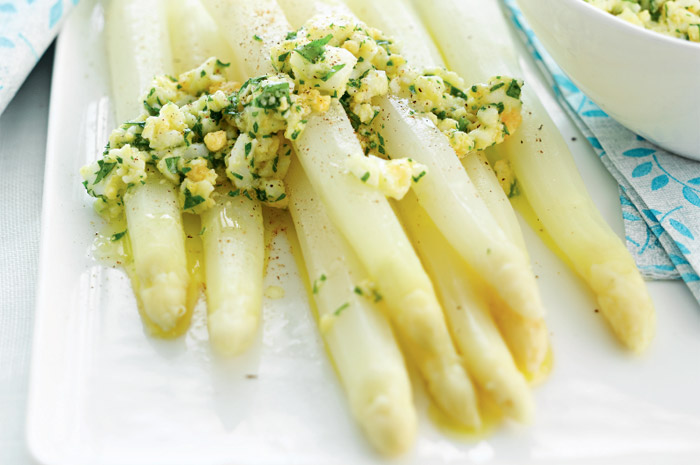 Belgium's pride: Asperges à la Flamande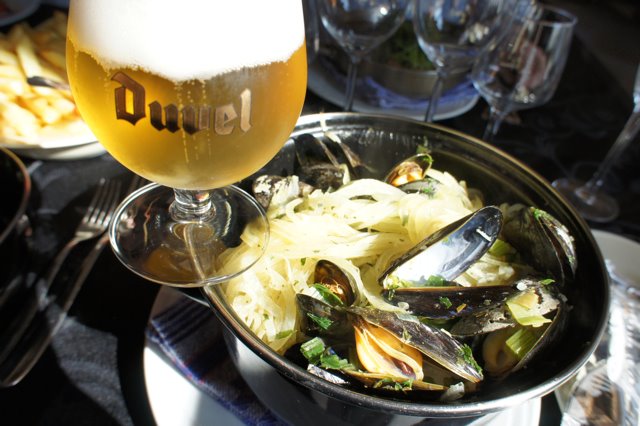 Daily lunch with delicious Belgian Cuisine varied with World Cuisine classics
Special 'bistronomy' menu for events or business lunch & dinner meetings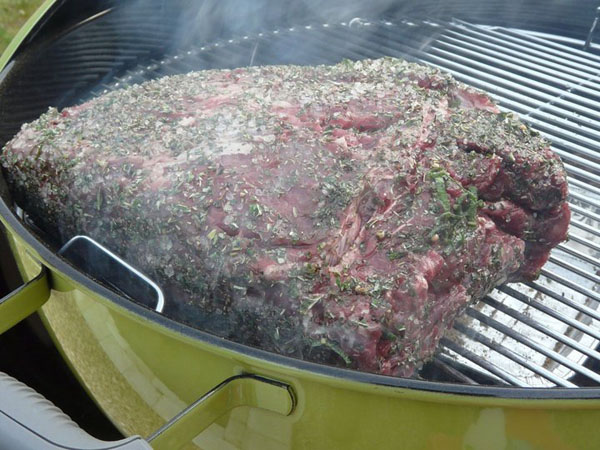 Summer BBQ with a bit of meat...